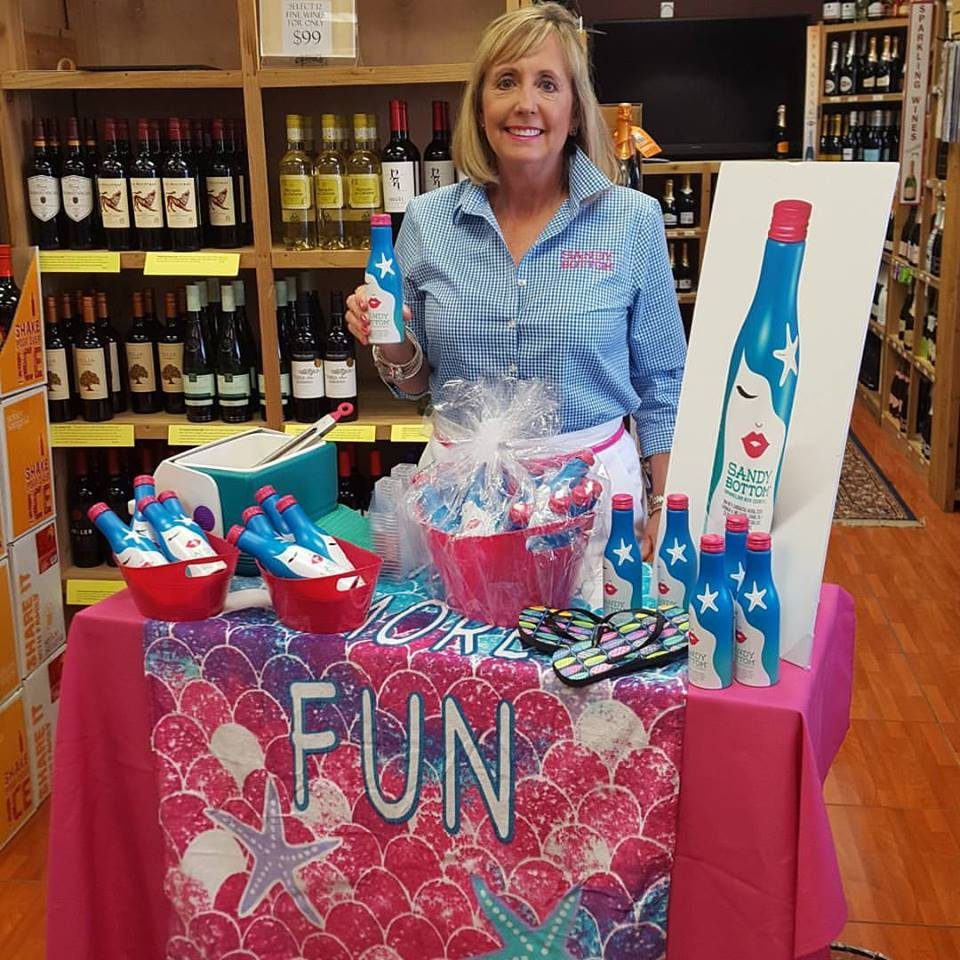 SANDY BOTTOM® Sparkling Rum Cocktails. A premium pre-mixed sparkling rum-based cocktail brand with natural flavors of coconut, lemonade & lime, and natural colors. The Company's history is rooted in the nautical culture of the Chesapeake Bay. The product was born through the synthesis of good times, great friends, and summer afternoons spent on the waters of the Chesapeake. Sandy has long enjoyed serving cocktails to friends as they cruised on the Bay. They loved the light pink fizzy coconut rum cocktail, and encouraged her to share it with a broader audience. As an entrepreneur, Sandy sold a successful test market and learned "what to keep and what change" of the brand and she changed most of it! Sandy also has been granted a Minority Business Enterprise Certification through MDOT of Maryland, and is SBE, DBE, and ACDBE Certified.
SANDY BOTTOM® Rum Cocktails are a sparkling rum-based cocktail with natural flavors of coconut, lemonade and lime. It's natural pale pink color is derived from fruit and vegetable juices. The product is 7% ABV & Gluten Free & only 165 calories, and delicious served over ice! The eye-catching beautiful aluminum bottle can is a 200 ml single serving. The unbreakable, portable, lightweight bottle is convenient for women with our busy lifestyles. It's great for the beach, boating, camping, bachelorette parties, patios, and tailgating. Women CARE about PRESENTATION... that's why we ACCESSORIZE! Enjoy SANDY BOTTOM® over ice in your favorite glass to ELEVATE the FUN!
Sandy and her team of Brand Ambassadors promote year-round with the theme of "KEEP SUMMER ALIVE". They use taglines such as "Enjoy a little SANDY in the BOTTOM of your stocking".
SEA AND BE SEEN
with your SANDY BOTTOM® Rum Cocktails... THE DESTINATION COCKTAIL
SAVOR SANDY BOTTOM® Responsibly